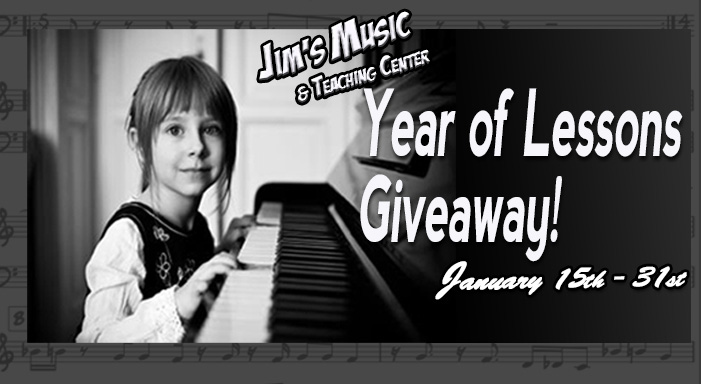 Title: Jim's Year of Lessons Giveaway!
Official Rules:
Jim
's Year of Lessons Giveaway will run Jan 15-31, 2013.
E

ntrants under the age of 18, who are suggested to enter

must enter through parent or guardian's facebook account and have parent or guardian conse
nt to ent

er. Entrants under the age of 18 should use first name only in posts.
Entrant must first "like" Jim's Music on facebook (facebook.com/jimsmusic).
To enter, make a post of 100 words or less (more than 100 won't disqualify you, just don't post a novel) on the topic...
"Why I want music lessons at Jim's Music". Contestants should then spread the word to friends, family, and anyone else they can to get "likes" on their post (the "likes" must be on facebook.com in order to count, and each person that "likes" a post must first "like" the Jim's Music facebook page).
The five posts with the most number of "likes" as 12am Feb 1 EST will advance to the Final Five. Jim's Music will then decide the winner from these five posts and announce the winner on facebook.com/jimsmusic February 1st, 2013.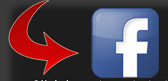 The fine print:
Lessons will be one half hour each week for the time period of Feb 11, 2013 to Feb 11, 2014 (no extensions past Feb 11, 2014). Instrument choice for lessons is limited by the specific instruments taught at the Jim's Music closest to winner. Lessons must be taken at one of Jim's Music's four locations. Winner must receive lessons at a Jim's Music location. Winner is able to change lesson instrument, but must stick with each instrument a minimum of three months.
Prize winner agrees to up to three short video interviews about the student's progress in lessons, as well as a photo with the teacher to be posted on facebook and jimsmusiconline.com. Lessons will not be conducted on holidays, and make-up lessons for sickness, weather, emergency, etc will be given at teacher's discretion. No credit will be given for unexcused absences,
prize will be forfeited with two consecutive unexcused absences.
. Prize is non-transferable and has no cash value.
One entry per person, multiple entries will be deleted.